From drawing board to launchpad, the new catalog offers a single online source for everything satellite operators need to build a successful mission. More than just hardware components, the catalog includes launch, insurance, mission design, and more.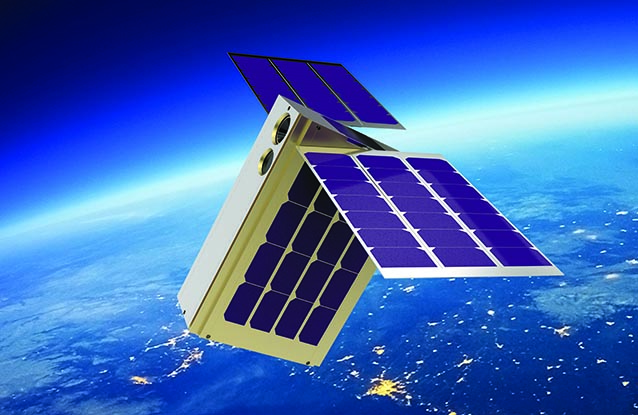 CHICAGO, IL, May 13, 2020 — Orbital Transports, Inc. announced today that it has debuted the Small Satellite Catalog on its website. By bringing the entire small satellite supply chain online, Orbital Transports is able to offer hardware, software, services, and engineering expertise in a single, searchable, structured catalog. The first resource of its kind, this catalog offers everything a satellite operator or user needs to plan a successful mission.
"Our customers don't have to do the research to find vendors and build relationships with dozens of individual companies because we already have," said Orbital Transports CEO David Hurst. "We've created the trusted source that customers can turn to for all their smallsat mission needs."
The catalog offers a wide variety of small satellite hardware components, small satellite buses specialized for common space missions, ground station services, and mission operations software from more than a dozen partner companies. Orbital Transports has brought together the industry's most innovative and reliable companies to offer the widest possible set of solutions while meeting clients' quality requirements. The catalog will also grow in the near future to include launch, legal, and regulatory services.
"The catalog is just the beginning," added Hurst. "Orbital Transports offers a complete mission outsourcing, including assembly, testing, and integration. We can even book your launch, operate your mission, and deliver your data. If you need to get something to space, we can handle the entire process for you. We focus on making the mission successful so you can focus on your business."
Following the launch of the catalog, Orbital Transports will also release an online mission builder "wizard" that will allow users to define their goals and then guide them in building a complete spacecraft including selecting their payload, bus, timeframe, orbit, and launch. In combination with the online catalog, this mission builder tool will allow anyone who is interested in obtaining valuable data from space to quickly and easily design and execute their mission.
About Orbital Transports
Headquartered in Chicago, Orbital Transports delivers complete small satellite programs, from initial concept through completed mission. The company handles end-to-end space logistics by managing the complex operations involving the vehicles, human resources, facilities, and services required for successful space missions. As a general contractor, Orbital Transports works with customers to meet mission objectives and requirements, including mission planning, systems engineering, and small satellite design to deliver the customer's data. For more information about our small satellite mission services, or about becoming a member of our partner network and having your products and services listed in the Orbital Transports Catalog, please contact David Hurst at (773) 218-6151, dhurst@orbitaltransports.com, or visit our website at https://www.orbitaltransports.com.