The largest gathering in the SmallSat industry is virtual this year.
Here's how to connect with us!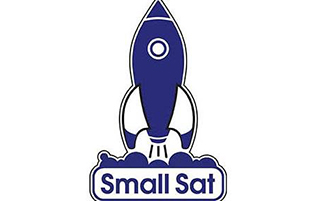 The annual Small Satellite Conference is the premier space conference devoted entirely to small satellites and the best place to find out what's happening in the smallsat industry. Usually held in Logan, Utah, this year's virtual SmallSat conference will be August 1-6, 2020, and registration is FREE!
Of course Orbital Transports is participating this year–We wouldn't miss it! But we will miss connecting with all of you in person, so come by and visit our virtual exhibition booth. We'll have a live video chat channel where you can talk with us, and don't miss CEO David Hurst's webinar on Tuesday about our new Get Spaceborne service. Details below:
Live Chat: Orbital Transports SmallSat Virtual Booth
August 3-6, 2020
11:00 AM – 3:00 PM MDT
https://meet.google.com/wzw-oqcd-kvu
Webinar: Get Spaceborne - Flight Heritage for Your Product
Tuesday, August 4, 2020
11:30 – 11:45 AM MDT
https://www.orbitaltransports.com/SmallSat2020/webinar
Schedule a Meeting
Orbital Transports would be very excited to learn more about your mission and how we can support it.  Or we're happy to discuss how your products and services can be added to the Space Catalog.
Click here to schedule your one-on-one meeting
Space Catalog
Make sure to check out the Space Catalog, our digital portal for the smallsat industry showcasing some of the industry's most innovative and reliable companies. Featuring smallsat buses, COTS hardware components, ground station services and mission operations software, orbital transfer services, hosted payloads, and satellite servicing and refueling technologies, the Space Catalog provides a convenient go-to resource to check out the latest and greatest that the smallsat industry has to offer.
http://catalog.orbitaltransports.com/
Additional Booth Information
Here are links to some of the services offered by Orbital Transports.
Get Spaceborne: In-Orbit Demonstration Service
Biotech Zero-G SmallSat with Payload Return
YouTube Channel
Check out Orbital Transports on YouTube.
Orbital Transports YouTube Channel