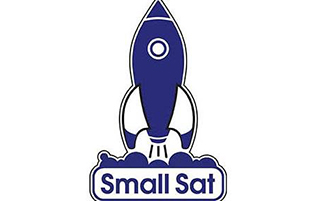 Orbital Transports is excited to be exhibiting at the 32nd AIAA/USU Conference on Small Satellites in Logan, Utah, next week.  Internationally recognized as the premier conference on small satellites, SmallSat provides a forum for the best minds in the small satellite industry to focus on the key challenges and opportunities in the small satellite industry today.  To serve the ever-growing small satellite market, Orbital Transports offers businesses with limited prior experience in space a low-risk and cost-effective opportunity to harness the value of small spacecraft missions. We coordinate the complex elements involving space vehicles, people, facilities, and services to deliver small satellite solutions from concept to through to completed mission.
This year we will be displaying state-of-the-art thin-film flexible solar arrays manufactured by our partner MicroLink Devices attached to a mock-up of our OrbitalBUS 3U cubesat structure.  These high-efficiency, single- and multi-junction GaAs-based solar cells are manufactured using MicroLink's proprietary epitaxial lift-off (ELO) technology, in which the solar cell structure is removed from the substrate on which it is grown.
If you're one of the many who descend upon Logan for the SmallSat Conference this year, be sure to visit Orbital Transports' booth 222T in the Field House and speak with David Hurst, CEO, or our small satellite engineers, Michael and Nabil.
We'd love to know more about your mission, the space services or products you provide, or where you see the market moving.