EXA, the Ecuadorian Space Agency, announced it is making its CubeSat hardware products available through the Orbital Transports SmallSat Catalog. EXA is an aerospace research and development institution that designs and builds extreme hardware for CubeSats. The Agency provides satellite components that break the limitations of budget and power typical of the CubeSat form factor. Flight heritage from 10+ missions backs their technology, which is currently in use in U.S., European, Asian, and Latin American spacecraft.
Satellite products from EXA being added to the SmallSat Catalog include flight-proven patch antenna systems for S-band and GNSS; compact attitude control actuators; high energy-density battery arrays and deployable solar panels; an integrated CubeSat all-in-one system core providing EPS, OBC, and SDR; and the KRATOS integrated and custom-configurable 1U CubeSat bus providing everything needed for the spacecraft to fly except the payload.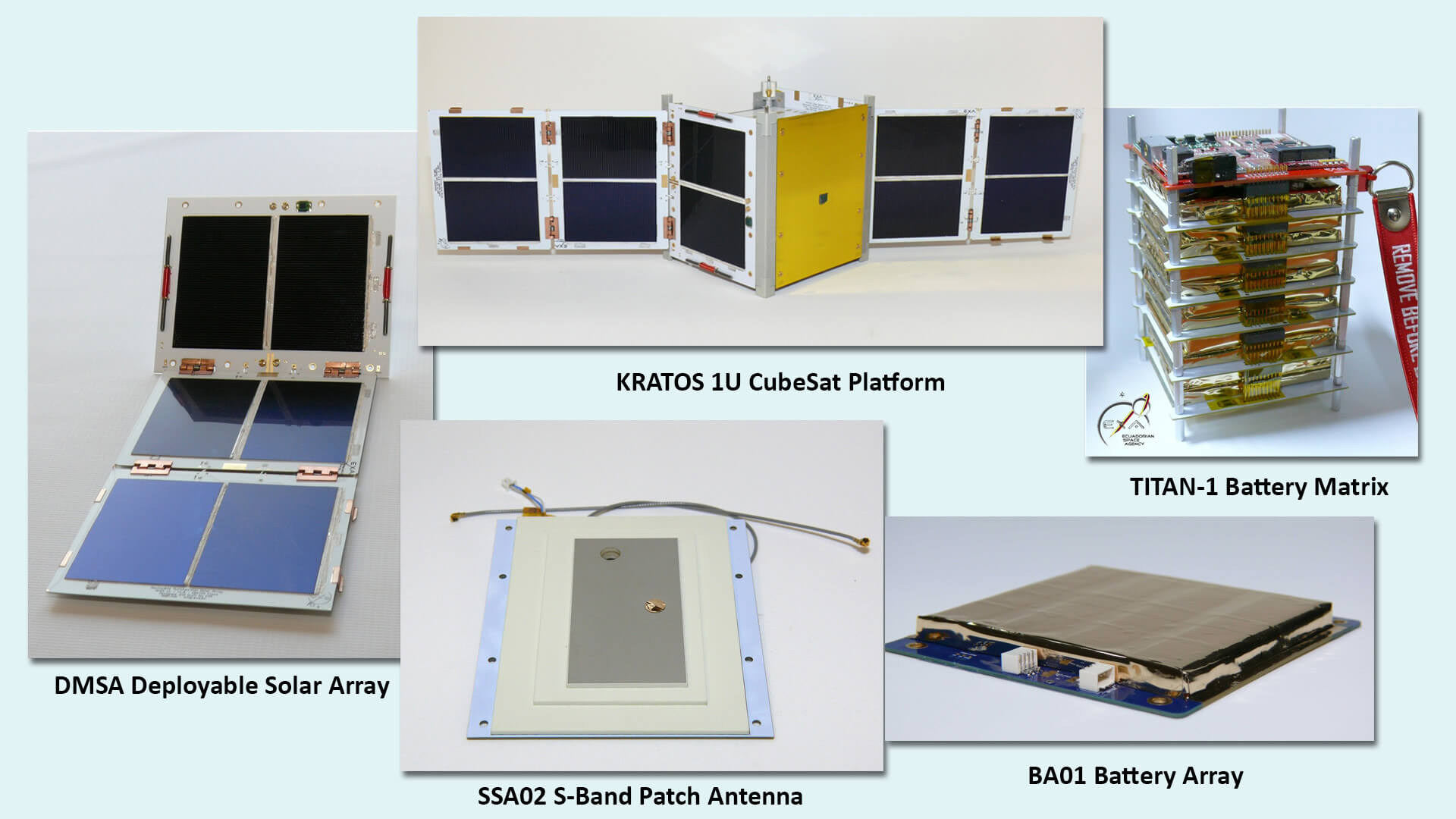 "EXA is glad and excited to join SmallSat Catalog by Orbital Transports with our line of indigenous space technology and services" said Cdr. Ronnie Nader, Astronaut, Chief Engineer and Chairman of the Board of EXA. "We are looking forward to see more users benefit from our space-proven, robust hardware as well as our outstanding engineering and consulting services."
"We couldn't be happier to add EXA to the SmallSat Catalog," said David Hurst, CEO of Orbital Transports. "Space is a global enterprise, and Orbital Transports continues to expand its international business with our new EXA partnership. By offering high-quality South American products in our Catalog, we are expanding the market to more companies, government agencies, NGOs, and academia."
Orbital Transports is bringing the smallsat supply chain online with the SmallSat Catalog, a digital portal showcasing products and services from some of the industry's most innovative and reliable companies. The first resource of its kind, the SmallSat Catalog is a one-stop shop marketplace for smallsat missions. The catalog features CubeSat and smallsat buses, COTS nanosatellite hardware components, ground station services and mission operations software, orbital transfer services, hosted payloads, and satellite servicing and refueling technologies. The SmallSat Catalog provides a convenient go-to resource to manage smallsat mission supply chain needs.
About EXA
EXA is the Ecuadorian Civilian Space Agency, founded on November 1st, 2007, in Guayaquil, Ecuador. As a civilian independent research and development institution in charge of the administration and execution of the Ecuadorian Civilian Space Program, EXA has been active in conducting scientific research on planetary and space sciences and in pushing forward the development of the astronautical sciences. Since its foundation, EXA has developed its own space technology and launched multiple satellite missions to space. EXA is member of the International Astronautical Federation (IAF). For more information, visit http://www.exa.ec/.
About Orbital Transports
Headquartered in Chicago, IL, Orbital Transports delivers complete small satellite programs, from initial concept through completed mission. The company handles end-to-end space logistics by managing complex operations involving the space vehicles, human resources, facilities, and services required for successful space missions. In addition to space logistics, Orbital Transports provides the SmallSat Catalog, a one-stop shop for all your smallsat supply chain needs. For more information about our small satellite mission services, or about becoming a member of our partner network and having your products and services considered for the SmallSat Catalog, contact David Hurst at (773) 218-6151, info@orbitaltransports.com, or visit: https://www.orbitaltransports.com/.